Installing Oracle GoldenGate 12c for Oracle on Linux
Download the required software from the edelivery.oracle.com
Select the Oracle Fusion Middleware from the Product Pack and Linux x86-64 from Platform. Click Go button.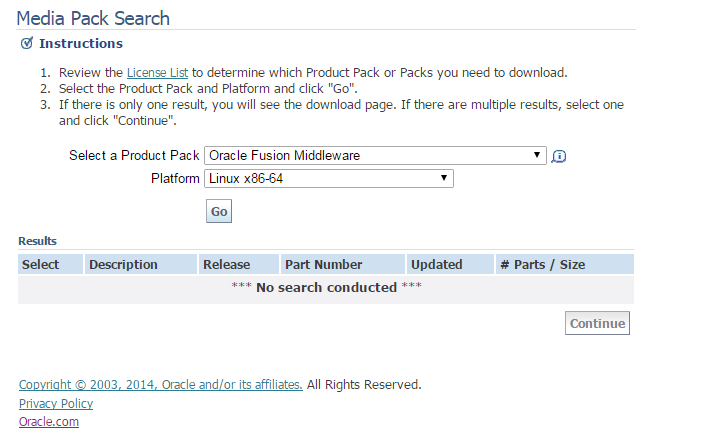 You could see the list of Oracle GoldenGate softwares for Linux x86-64. Select the Oracle GoldenGate on Oracle v12.1.2.1 Media Pack for Linux x86-64 and you will be moved to next screen.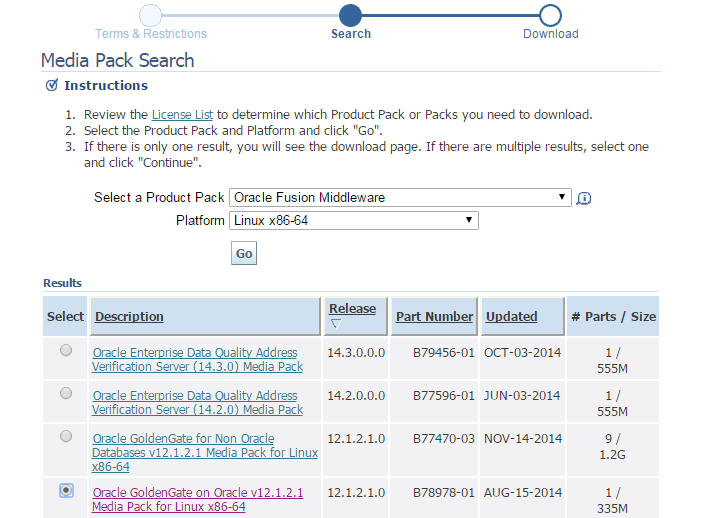 Click on Download button to start downloading the software V46695-01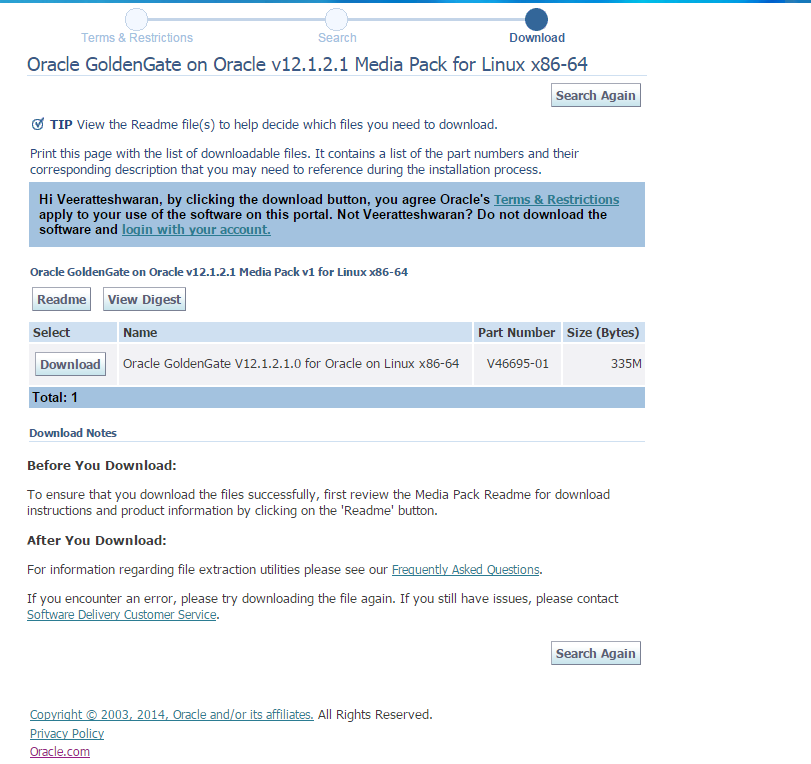 The Software is downloaded, unzipped and moved to the directory /vol2
Run the runInstaller.sh file to start the Installation.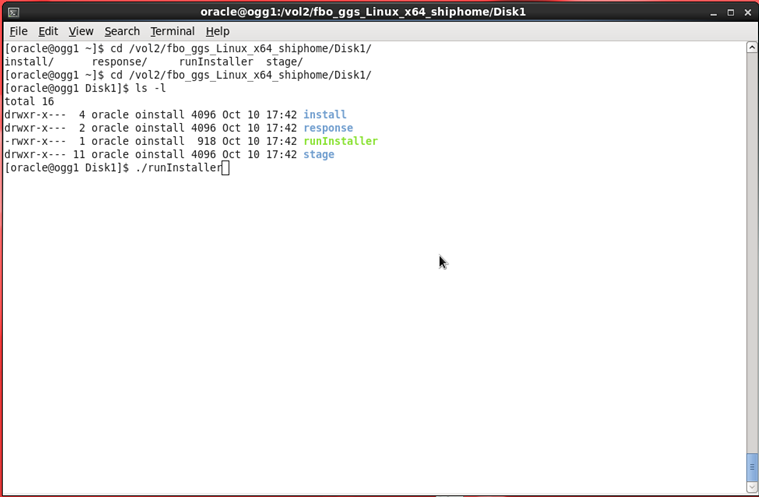 The runInstaller.sh starts the Installation Window. It there will be two options, either GoldenGate Installation is for Oracle Database Version 12c or Oracle Database Version 11g.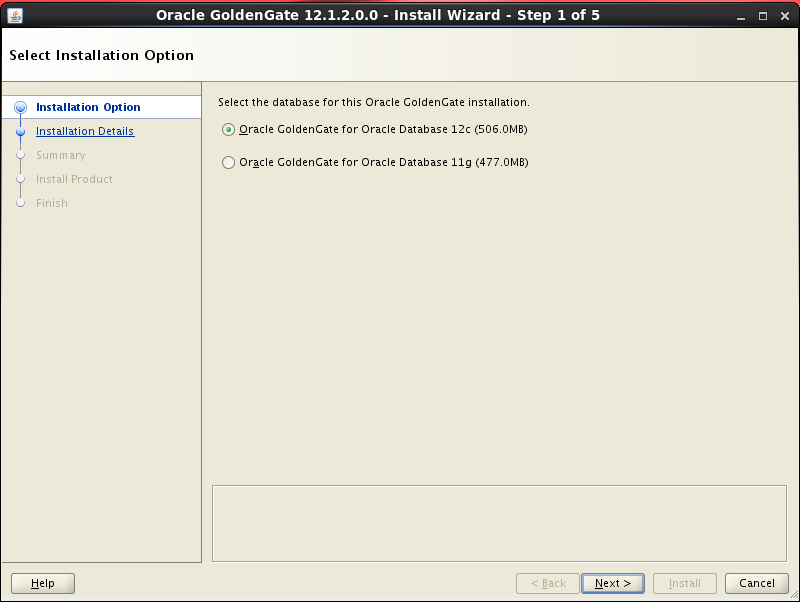 Choose the Appropriate option and click Next button.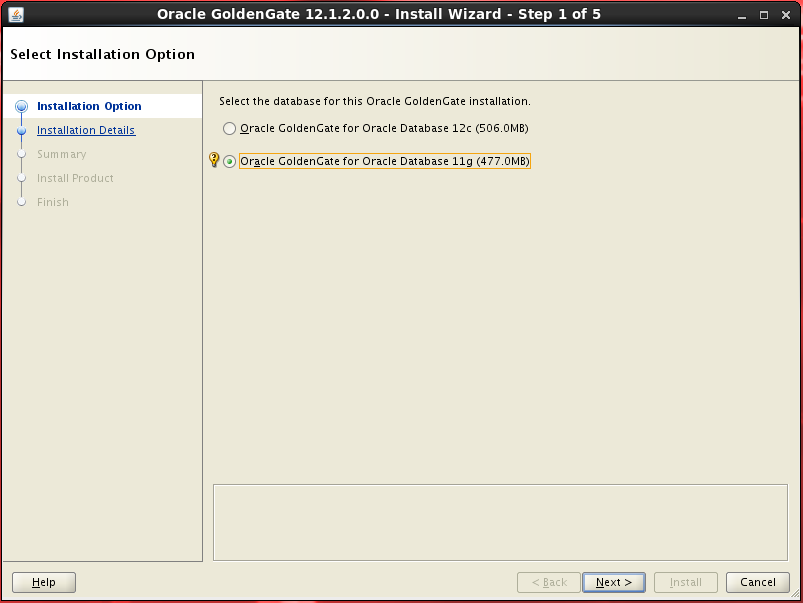 The next window appears on the screen, asking for the location where the GoldenGate binaries needs to be installed. Enter the location or path where GG should be installed.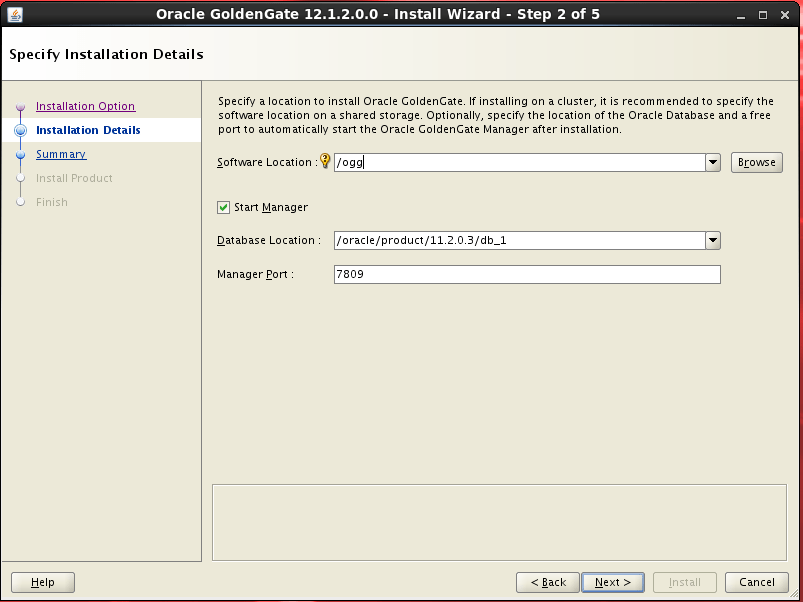 You can also notice that there is a check box, Start Manager. If you click the box, then after installation completes, the manager process will be automatically started by the GoldenGate.
You can also uncheck the Start Manager checkbox and start the manager manually after the installation going to GGSCI prompt.
Enter the Database Home Path and click Next button.
The summary page will be displayed on the screen. Check the summary page whether you have given all the options correctly or not in your previous pages and click Install button to proceed with the installation.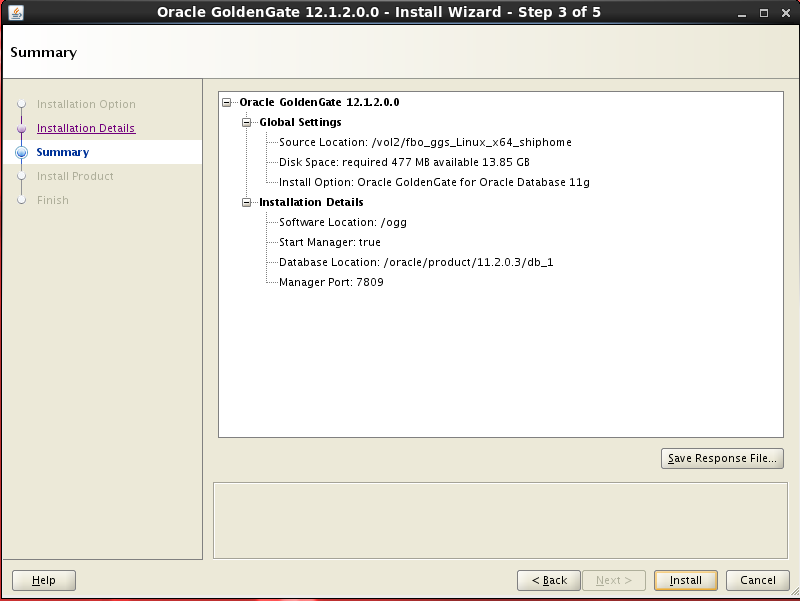 The Installation wizard runs for few mins setting up the Oracle GoldenGate Binaries.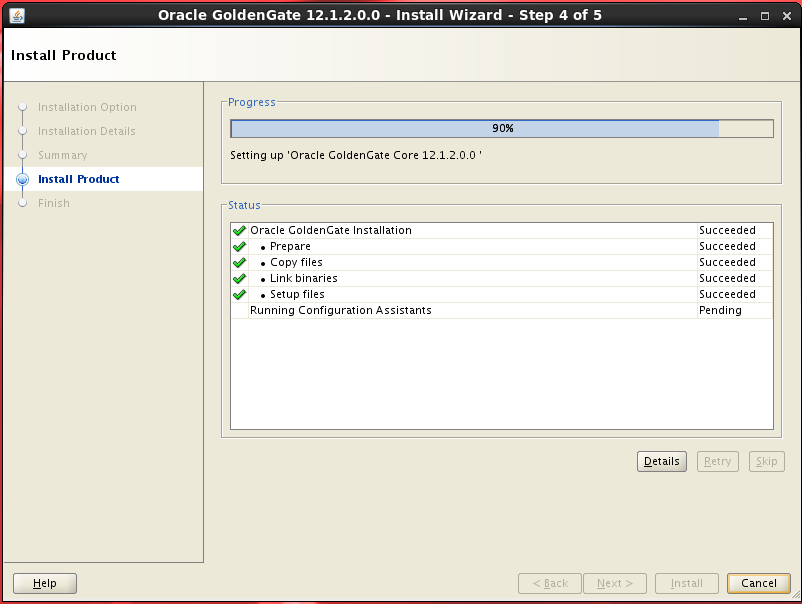 After few mins, the installation process ends and the last window of the wizard appears, informing you that the installation was successful.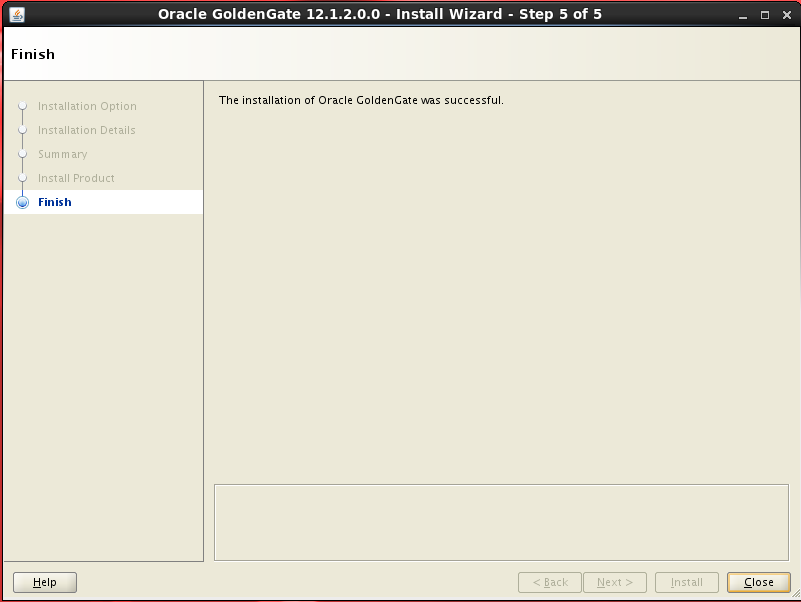 Click the Close button.
Now go to the location where the GoldenGate is installed. You could see the Binaries are installed under the location /ogg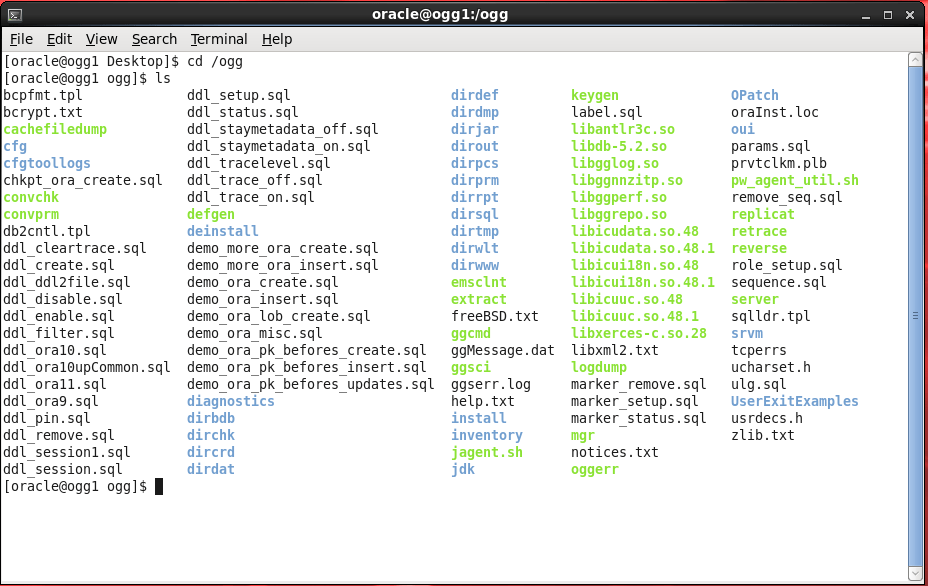 Now check if the GGSCI prompt is working. Go to the goldengate installed location and type ./ggsci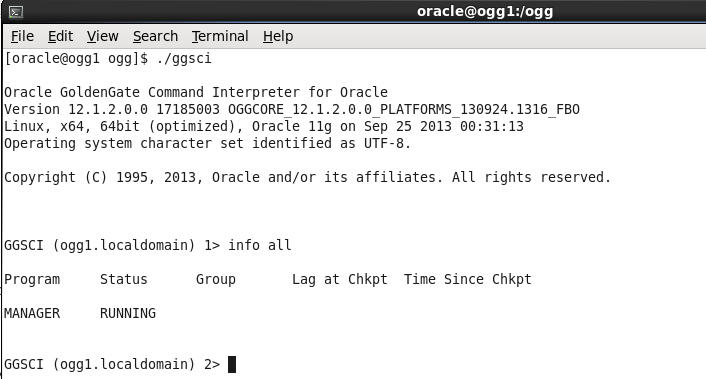 You can see the manager process is automatically started by the Oracle GoldenGate and it is RUNNING.