Oracle GoldenGate 21c has many enhancements. One of which is Oracle Database Unified Build Support.
What is Unified Build Support?
In the previous versions of Oracle GoldenGate for Oracle Database (Prior to OGG 21c), we will have a step during the Installation which is to select the Database version for which we are going to install Oracle GoldenGate. The below image is an example taken from OGG 19c,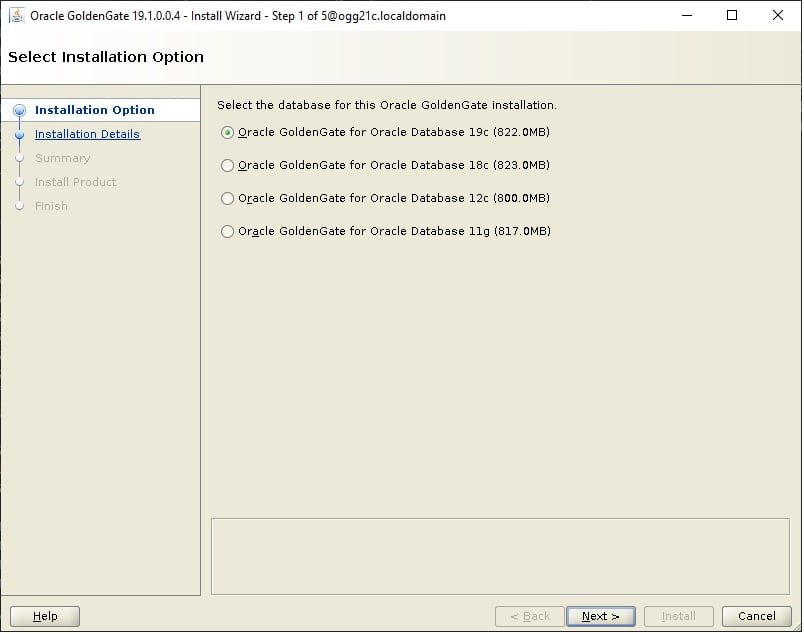 If your Database version is 12c, you have to select 12c option. So, the respected Database version needs to be selected for the installation.
Let's consider an example of upgrading the Oracle Database from 12c to 19c. And the OGG version we used is 19c. What would we do on the OGG part in such cases?
Yes, you are right, we will reinstall Oracle GoldenGate by selecting the option for Database as 19c. This is really an additional burden for us.
From Oracle GoldenGate 21c, this is completely eliminated. One of the major enhancements in OGG 21c is
"Oracle Database Unified Build Support".
When you install OGG 21c, the step for selecting Oracle Database version will not be there. Instead you will see the below,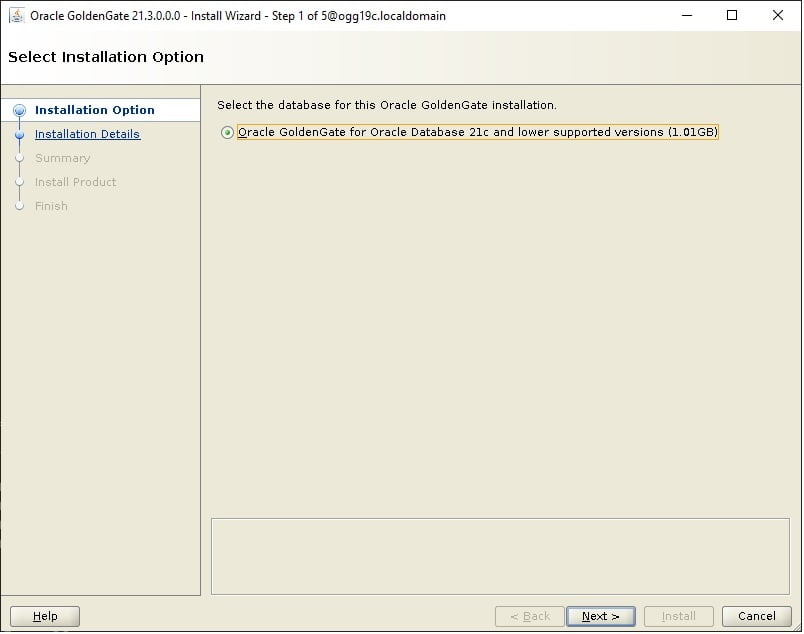 This is one of an excellent feature in Oracle GoldenGate 21c which ease our work, when we perform a major upgrade of Oracle Database versions.
Another major point in here is, we don't want to install Database client anymore. If you are going for a HUB kind of model, Database Client installation is not required.
Now the question which comes in to our mind is, How this is achieved by Oracle GoldenGate?
From Oracle GoldenGate 21c, the bundle is included with latest Oracle Database Client libraries. Below is what I have taken from OGG Microservices 19c binaries post installation. Check the libraries,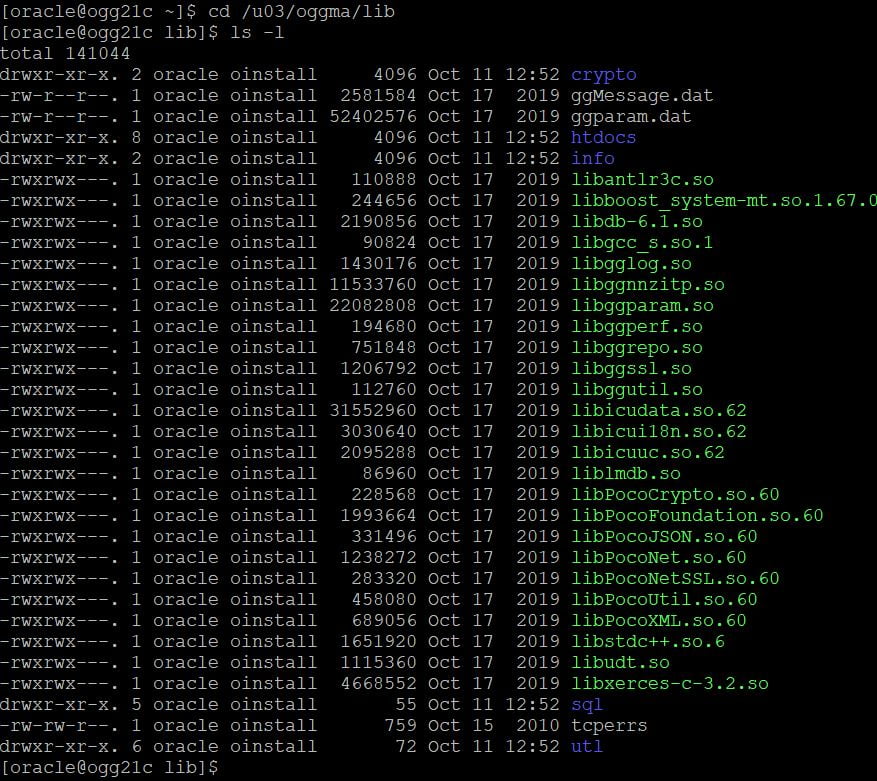 But, if you check the same for Oracle GoldenGate 21c, you can see the additional libraries and instant client bundled with it.

Even in Classic architecture, it is the same.

This is how, Oracle GoldenGate eliminated the step of selecting Oracle Database versions during the installation. This may sound simple, but very powerful 🙂
Hope this was useful. Cheers 🙂